During this season RESERVED consistently presents the beautiful stories of young people who have achieved global success in the world of fashion. This time Sasha Pivovarova, one of the best-known models in the world, and Jacey Elthalion, a British top model, told their stories of beauty for the Fall Winter 2011-2012 collection.
The lenses of Zuza Krajewska and Bartek Wieczorek made Sasha Pivovarova and Jacey Elthalion the face of the new, spectacular and international campaign of RESERVED. It is set in Paris; the photos show the trendy Place Vendome and the unique and characteristic architecture of the city. Pivovarova is the latest well-known face in the RESERVED campaign focusing on beautiful stories. Previous campaign faces included Ania Jagodzińska, Karmen Pedaru, Magdalena Frąckowiak and Tobias Sorensen.
The autumn RESERVED campaign with Sasha Pivovarova is the third in our Beautiful Story campaign series. Over the years, we have shown that a beautiful story can happen to any of us, that any of us can find success and have our dreams come true! Sasha, who made the long journey from Moscow to the catwalks of major fashion designers in Paris and New York, is currently the fourth most appreciated model in the world. Despite her gigantic success, she has maintained her natural and subtle qualities – said Monika Kapłan-Gerc, LPP Marketing Director.
The Reserved Marketing Department is behind the idea and creative aspects of the campaign. The photos were prepared by the AF Photo agency. Media participating in the campaign include: press, outdoor and the Internet. The website was created by Studio Huncwot. Conventional media planning was carried out by Maxus media house.
The campaign films were created by Studio Huncwot in collaboration with Michał Dąbal. For this purpose, the state-of-the-art Red Epic camera was employed. It allows for recording high-quality video as well as taking photographs at the same time. This extraordinary piece of equipment is used by Hollywood directors as well as photographers for Vogue Italia or Vogue Paris.
campaign: RESERVED models: Sasha Pivovarova, Jacey Elthalion photos: Zuza Krajewska and Bartek Wieczorek – campaign; Agata Pospieszyńska – back stage video: Michał Dąbal and Studio Huncwot styling: Andrzej Sobolewski make-up: WILSON hairstyles: Adam Szaro location: Paris production: AF PHOTO
Sasha Pivovarova for Reserved - Fall Winter 2011-2012 - by Zuza Krajewska and Bartek Wieczorek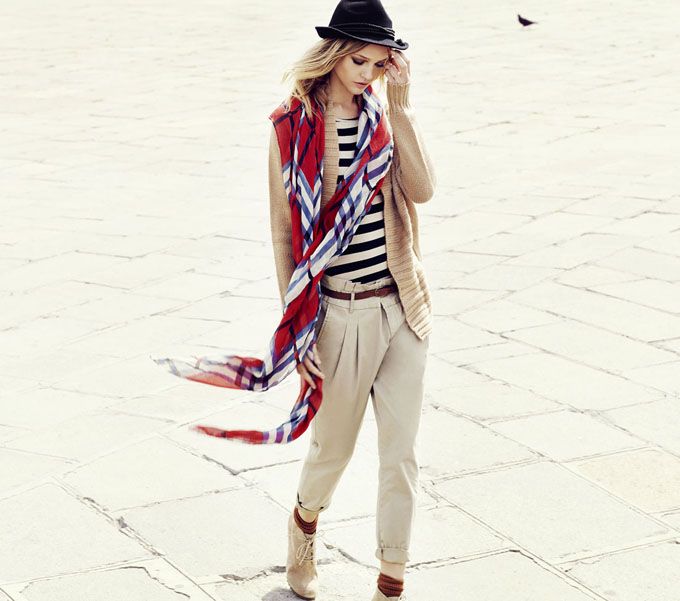 Jacey Elthalion for Reserved - Fall Winter 2011-2012 - by Zuza Krajewska and Bartek Wieczorek
[nggallery id=197]